The Community Council
A voice for your local area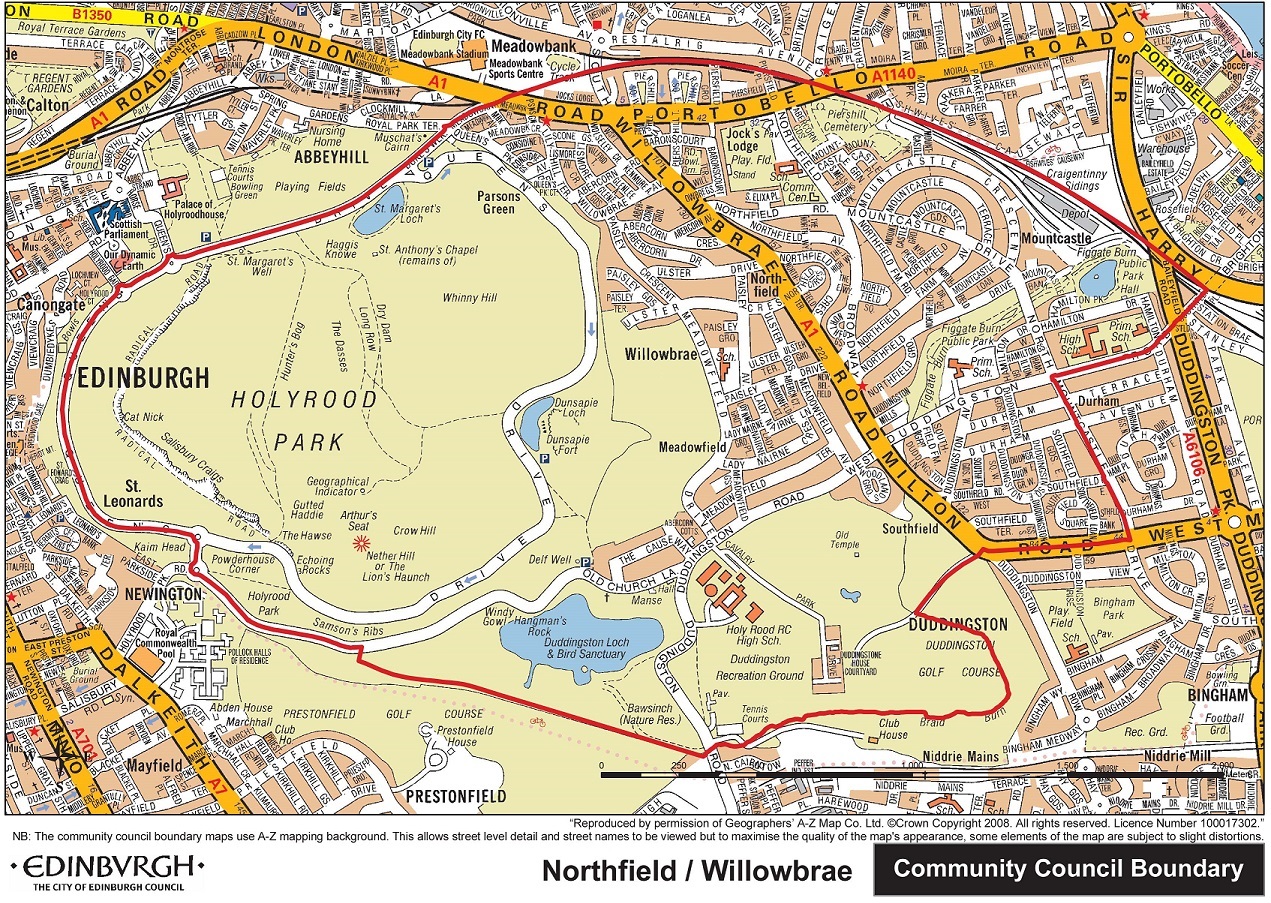 The Community Council was re-established following a petition to the City of Edinburgh Council in 2013.
The general purpose of community councils
To act as a voice for their local area. This will involve them articulating the views and concerns of local people in their area on a wide range of issues of public concern and make representations to the City of Edinburgh Council, other public sector bodies and private agencies on matters within their sphere of interest.
Community councils have a statutory right to be consulted on planning applications. They are competent objectors to all licence applications lodged with the Council in terms of the Civic Government (Scotland) Act 1982, which includes applications for House in Multiple Occupation licences. Community councils are the key community representative bodies within the local community planning arrangements across the city of Edinburgh.
Community councils have representation on each of the 12 Neighbourhood Partnerships and have responsibility for the decisions of the Neighbourhood Partnerships covering the community council area they represent. Community councils should engage widely with their local communities to represent their views on the Neighbourhood Partnerships. It is essential that these views are demonstrated to be representative of the community and the community council should expect to be able to explain why they have taken a particular position on behalf of the community.
The community council will endeavour to devise strategies to secure greater involvement by all sectors of the community.
The Statutory Purpose of a Community Council
The statutory purposes of the community councils are set out in Section 51 (2) of the Local Government (Scotland) Act 1973.
'In addition to any other purpose which a community council may pursue, the general purpose of a community council shall be to ascertain, co-ordinate and express to the local authorities for its area, and to public authorities, the views of the community which it represents, in relation to matters for which those authorities are responsible, and to take such action in the interests of that community as appears to it to be expedient and practicable.'